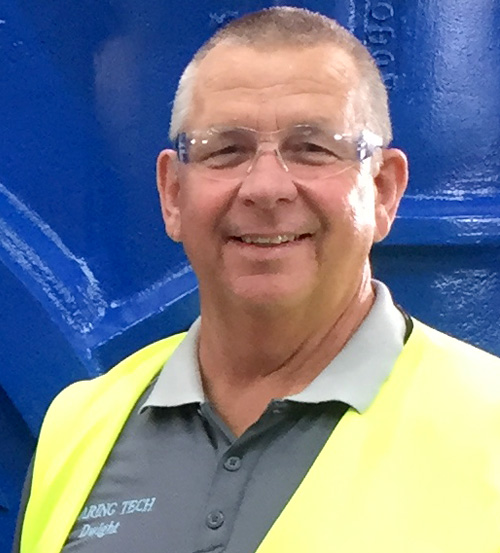 My name is Dwight Williams owner of BearingTech. I have been involved in the bearing industry for over 30 years, I have gained extensive experience in all aspects of this complex and very technical product.
The industry has changed in the past few years, the sales and distribution of bearings is controlled by two major suppliers, they have distributor agreements with the five major manufacturers creating an environment where they control the market, the products are sold in volume with no consideration for the technical issues. They treat bearings like a commodity; it is sold at the best price by people who have no technical experience.
The industry used to investigate achieved service or DESIGN LIFE then make changes or recommendations to attain the desired DESIGN LIFE, now this type of analysis is reserved only for the privileged few [large contracts] or to others at a cost. The reason this is not done anymore is simple, if they solve these problems they don't move as much product.
The service I offer to my customers is to get back to basics, to share my knowledge and experience to achieve the desired DESIGN LIFE.
Example:
A conveyor pulley is designed to achieve around 50,000 hours service life, hence the bearing DESIGN LIFE is the same. The bearings fails at 10,000 hours.
Solution 1:
Major Suppliers, Sell a new bearing.
Solution 2:
BearingTech, Sell a new bearing, but investigate why it failed so early, provide customer with knowledge, data and procedures to regain the DESIGN LIFE saving thousands of dollars in downtime, labour, lost production, crane hire, ect.
Result: Real and Measurable cost savings.